Houston, October 6, 2020-PR Newswire /-Kraton Corporation (NYSE: KRA) is the world's leading specialty polymers and high-value bio-based products derived from pine pulp by-products Manufacturers, highlighting the planned polymer grades to expand SBS production capacity.
As a leader in sustainable development in our core market, Kraton recognizes the need to reduce the carbon footprint of customers and the environment, including improving the efficiency of raw materials and the use of bio-based raw materials. "Our recent innovation focuses on the development of new SBS grades for asphalt modification to reduce dosage. We have achieved success in laboratory tests and are actively working with customers to conduct field trials," commented Dr. Holger Jung of Kraton Say. Senior Vice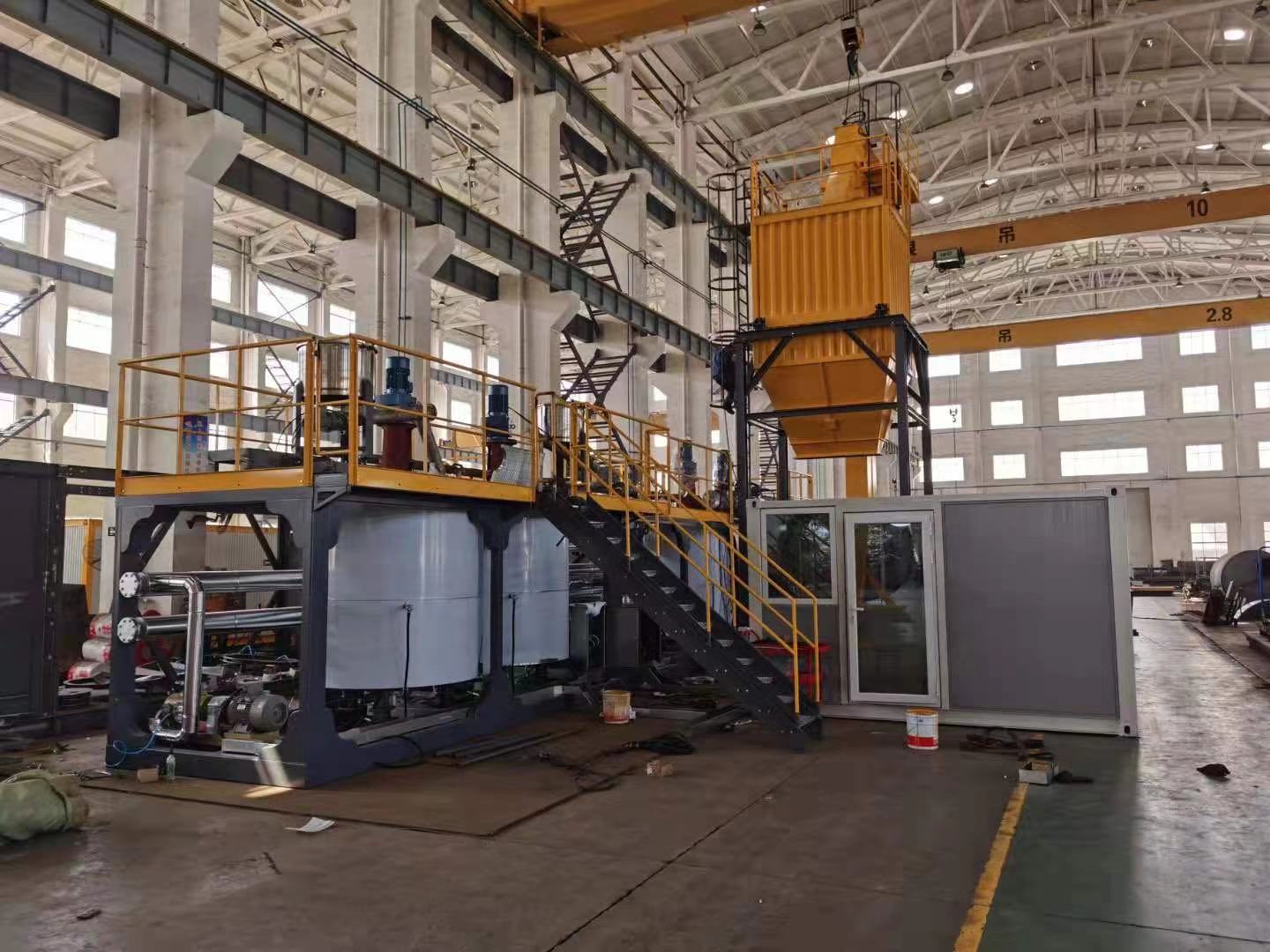 President and President of Polymers.
In addition, Kraton also expects to increase the use of bitumen, a bio-based pine chemical by-product produced in its pine chemical production facility, which can partially replace bitumen in paving and roofing applications in order to reduce hydrocarbon input To reduce the total carbon content requirements. footprint. An example of this remarkable market development is Sweden. Skanska AB is combining its new asphalt product MJOG 16 with Kraton asphalt to pave approximately 18 kilometers of Swedish roads for the Swedish Transport Authority. "Kraton is proud to be part of Skanska AB's sustainable development in Sweden. Combining our bio-based asphalt with polymer modification in SBS asphalt will enable the high performance and durability of SBS modified asphalt with renewable raw materials Fused together to further emphasize our strong commitment to sustainable development." Dr. Jung said.
Since 2016, Kraton has expanded its production capacity in Europe and North America by approximately 20 tons through effective capital investment in its core SBS manufacturing assets. Similarly, in response to the expected growth of SBS in paving and roofing applications in the future, Kraton has developed approximately 40 tons of other cost-effective extensions within its footprint in Europe and North America. Dr. Jung added: "Kraton expects its planned increase in SBS supply capacity and new, continuous innovation-led growth, and sustainable products will allow us to continue to strengthen our leading market position."
This press release contains "forward-looking statements" as defined in the Private Securities Litigation Reform Act of 1995. Forward-looking statements are usually characterized by words such as "hope", "believe", and "estimate". "Expect", "project", "may", "may", "will", "intend", "plan" or "expect", or through discussion of strategies, plans or intentions. The statements in this press release are not historical statements, including statements about Kraton's planned increase in SBS supply capacity, its expected use of spacing and related impact, expectations for new products, and expectations for market position. Forward-looking statements.
All forward-looking statements in this press release are based on management's current expectations and estimates, including known and unknown risks, uncertainties and other important factors that may cause actual results to differ materially from the statements in the forward-looking statements . Other information about factors that may cause actual results to differ materially from those expressed in the forward-looking statement is included in Kraton's most recent annual report on Form 10-K, quarterly reports on Form 10-Q, and Kraton's submissions In other documents. The US Securities and Exchange Commission, including but not limited to the following risks: Kraton's continued technological innovation and commercial ability to successfully launch new products (subject to regulatory approval); early product performance meets current expectations; Kraton protects its Intellectual property and other proprietary information; Kraton's ability to repay or repay debts; Kraton relies on third parties to provide important operations and other services; the impact of special events, including pandemic health epidemics, such as COVID-19 ( Including government and regulatory actions related to this); natural disasters and other weather conditions and terrorist attacks; the state of the global economy and capital markets; fluctuations in raw material costs; restrictions on the supply of raw materials; competition in Kraton's end-use markets; global tariffs and Fluctuations in logistics costs; and other factors that we have not yet realized or considered insignificant. Readers are cautioned not to rely too much on forward-looking statements. The forward-looking statements contained in this article represent only the date of this press release, and we assume no obligation to publicly update or revise such forward-looking statements based on new information or future events.
Kraton (NYSE: KRA) is the world's leading sustainable producer. Its raw materials are from pine wood pulp by-products, and it produces specialty polymers and high-value bio-based products. Kraton's polymers have a wide range of uses, including adhesives, coatings, consumer and personal care products, sealants and lubricants, as well as medical, packaging, automotive, paving and roofing applications. As the largest global supplier in the pine chemical industry, the company's pine specialty products are sold to the adhesive and tire markets, and produce and sell a variety of high-performance chemicals in markets including fuel additives, oilfield chemicals, coatings, and roads. , Construction, metalworking fluids and lubricants, inks and mining. Kraton provides products to a diverse customer base in many countries/regions around the world.
---
Post time: Feb-05-2021